And Here It Is
on
June 7, 2016
at
12:53 am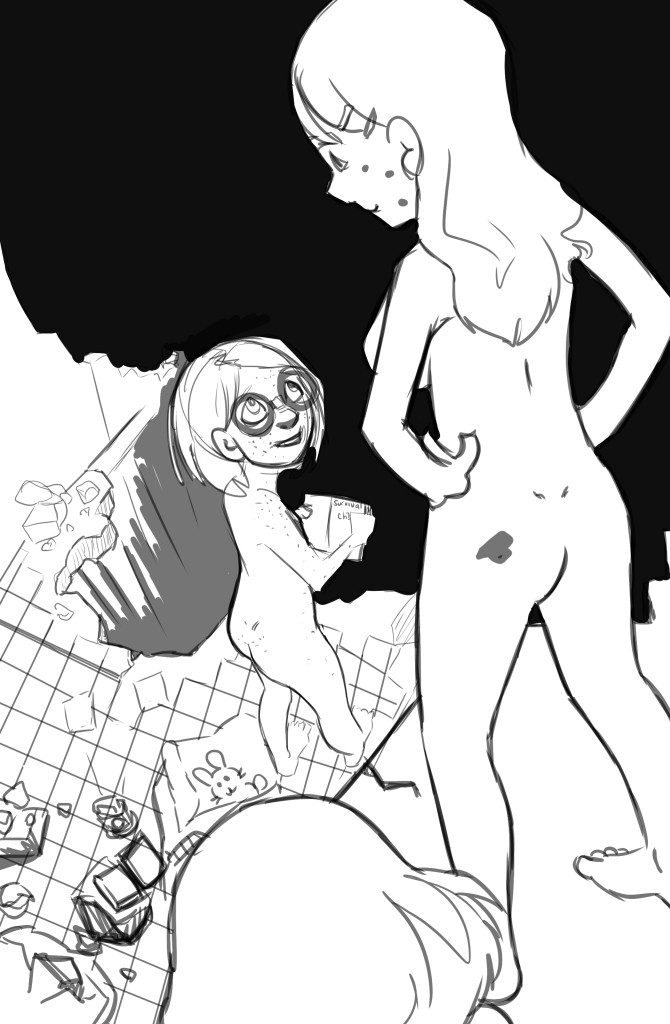 A sketch about the more ambitious way I want to approach the drawing when the comic comes back.
So As I said the comic would be going through a major tonal shift…
Jordan comes out to her dad having stopped caring what the world thinks, and the world ceases to be. This will become a post apocalyptic story.
Jordan will gather a group of her classmates to the rubble of their school and form a colony. With the help of Bailey and Bookworm she will do her best to be a strong leader and keep them all alive in a harsh new world.
Instead of using her strength against those weaker than her she will be forced to use it to protect them from both monstrous horrors and human horrors.
Think Mad Max or Walking Dead but sexy…